Know our acceleration program:
Leave your contact info here and we will let you know when applications for Ahead 12 are open!
Living in a scenario of uncertainties by default, startups are subject to a path with huge difficulties – and, many times, they travel this path alone. For this reason, the Ahead acceleration program offers the necessary support to overcome obstacles and evolve in record time!
What you will find?
We have our own methodology, crafted for over 8 years, which gives us plenty of experience and authority. The result? We were voted the best accelerator at the 2017 Startup Awards – and we apply this knowledge and technique in our program.
Learning from those who have gone through similar experiences can help you find shortcuts in the path, and also show you what you cannot see. Thinking about this, we have over 450 mentors sharing their baggage and expertise to contribute with developing your startup.
We put the entrepreneur face to face with the investor, at the right time and with a structured content. Our networking enables high-level businesses with investors and potential customers, who acknowledge and are attracted by the Farm seal of quality.
More than connecting people and companies, our network has built a community. We have gone from "one" to "whole", learning from each other, relating to each other and building together. More than 1000 Farmers are united and present, whether to help with an issue, celebrate victories or drink a beer together at a happy hour!
Leveraging the development of startups is our way to change the world and what drives us to work every day. We want to be the change in the corporate culture, because our work is not simply work – it is a mission! We truly care and are always available to guide our entrepreneurs in their most difficult challenges.
Our benefit package, estimated at R$1.5MM, exists for saving money from startups. In addition to reducing costs with tools and services, we instruct on how to use them to optimize and evolve their processes.
If you have an awesome
startup and want to accelerate
the growth of your business,
come and join us!!
Grasp this opportunity to bring your startup to Latin America's most experienced accelerator.
What are we looking for?:
Startups from all markets, in any level of development, using technology in an innovative way
Solutions that solve actual problems from society, improving the way things are done
Complementary teams that need help to inspire and boost continued evolution
To lead your startup ahead, we have an extremely well-defined methodology in the following steps:
Laser Focus
Full-life immersion so that startups build all hypotheses from the business model and learn how to validate them. We will have contents, workshops, mentoring boards and much more!
Presence-based | 5 weeks
Get Sales Done
In this phase, we present the main sales models and digital marketing strategies through targeted contents and performance indicator monitoring. Those who want to stand out need to learn how to sell their goods!
Remote | 5 weeks
Fundraising
This is when we work along with the startups to structure the financial modeling and their capital needs. Then, we analyze the best fundraising options available and develop strategies for the relationship with investors!
Remote | 15 weeks
Demo Day
It is time to present the accelerated startups to the market, at an event that gathers over 300 people among investors, major companies, mentors and the entrepreneur community
Our proposal is simple: we offer the best acceleration program (countless contents, mentorships, support and everything described above) and, in exchange, the startups give us 5% of the equity.
"But what about the capital injection, Farm?"
Let's be honest: money doesn't fall from the sky! Here, our goal is to offer the necessary support for the startups to evolve and, consequently, get investors (including Startup Farm itself!) We can invest up to R$150K for 5% of your startup, according to the progress throughout the journey and the potential for development. The higher the valuation, the higher our contribution!
To sum up: it's 5% for accelerating the startup + 5% for up to R$150K in investment.
Benefits
The startups selected to participate in our program have the best package of benefits offered by an accelerator in Latin America.
You can compare it!
Your startup can have access to R$1.2 million in benefits from our partners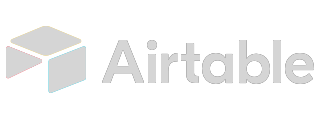 Check out the popular questions
Click on link to access the document.